Kanchanjunga Region Trekking
Kanchenjunga Region falls under the category of remote area trekking in Nepal. This trekking region is highly recommended to adventurous holiday makers. Trekking has only recently been permitted in the area so it is essential to be self-sufficient in staff and supplies. The trek stages averages about 6 hours walking a day but the paths are often rough and parts of it are very steep so it can get very strenuous at times.
Rich in culture and bio-diversity, the area hordes 30 species of rhododendron- of which 20 are native to Nepal. During April and May they show off at their best.
Trekking into the region of the world's third highest peak, Kanchenjunga, (8,586m) offers infinite variety of landscapes, Cultures and panoramic views of the Himalayas. Walking on the lowlands of Nepal passing terraced fields, colorful villages and green forests, the trek enters into a ridge line of rhododendron. As the trail gains altitude, gorgeous views of Everest, Lhotse, Makalu & Kanchenjunga - the four of the world's five highest mountains - make the trek rewarding.
Approaching the Yalung glacier & crossing numerous passes, the views become more magnificent. The lush landscape of the Kanchenjunga area is an ideal environment for musk deer, blue sheep and around 240 species of birds. Only few westerners have traveled to this remote area which is considered to have some of the most beautiful walks in the world
3 per page

5 per page

10 per page

View All

Kanchanjunga North & South Base camp
Duration: 28 days
Price: Get it customized
Difficulty: Hard
Book Now
Detail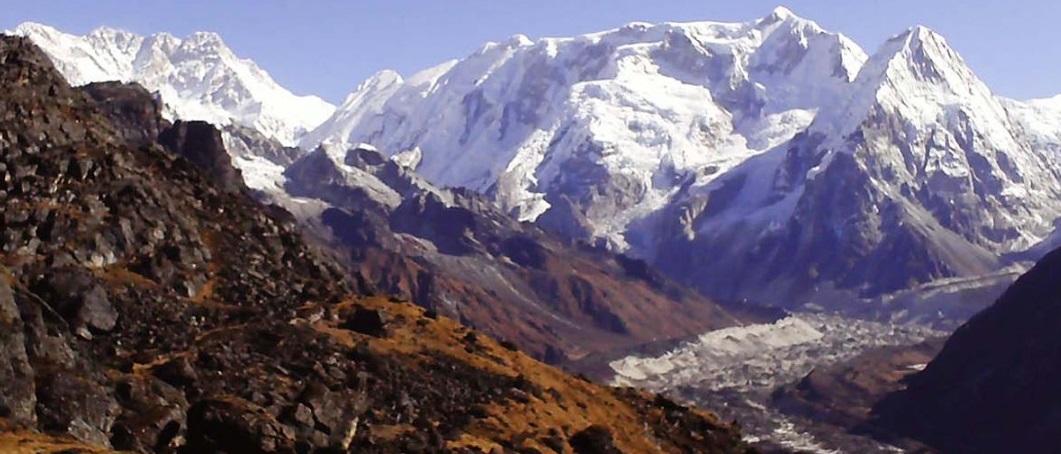 Kanchanjunga Region Trekking
Duration: 22 days
Price: Get it customized
Difficulty: Hard
Book Now
Detail